Sebastian (Bo) Boilek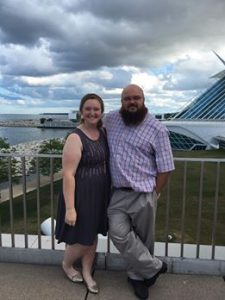 Bo Boilek
As of January 1, 2016 Bo became the new director of the Mt Zion House. Bo grew up in Racine, Wisconsin and is a graduate of Horlick High School. Bo is also a graduate of   the Mt Zion House program, 2006. He was a graduate assistant to Pastor John from 2006-2009. During this time he mentored guys, led small groups, met one-on-one with the men, and also helped take care of the day to day operations of the ministry. In the fall of 2009, Bo appplied and was accepted to Moody Bible Institute in Chicago, IL. He graduated from Moody in the spring of 2013 with a Bachelor's of Art degree with an emphasis on Pastoral Ministry and Bible. In the spring of 2013 Bo returned back to Mt Zion House working full time for the ministry. In the fall of 2013 he married his beautiful bride, Denay, and they reside in Lake Geneva, Wisconsin.
Currently Bo is attending Gateway Technical College working on the Alcohol & Other Drug Abuse Certificate Program.
If you have any questions about Mt Zion House or Mt Zion Church please contact Bo by e-mail at mzh@mtzionhouse.org or call Mt Zion House at 262-249-8934.